Depending on what happens wheel wise (ie. going with the cheaper options) I should have some "free" money to do some other things, like lots of official BMW Performance stuff. I am a brand whore (apparently) and am being attracted to the factory developed stuff, regardless of how over priced it may be. The fit and finish is on par with what I expect from the car.
BMW Performance Airbox
BMW Performance Exhaust (looks like it's just a muffler... so maybe not)
BMW Performance Shift Kit (shortened shifter, weighted knob and alcantara boot for $170? Yes please)
Total cost? ~$1000
I could increase that but about 150% if I wanted by purchasing the carbon fiber strut tie bar. lol. It is gorgeous though.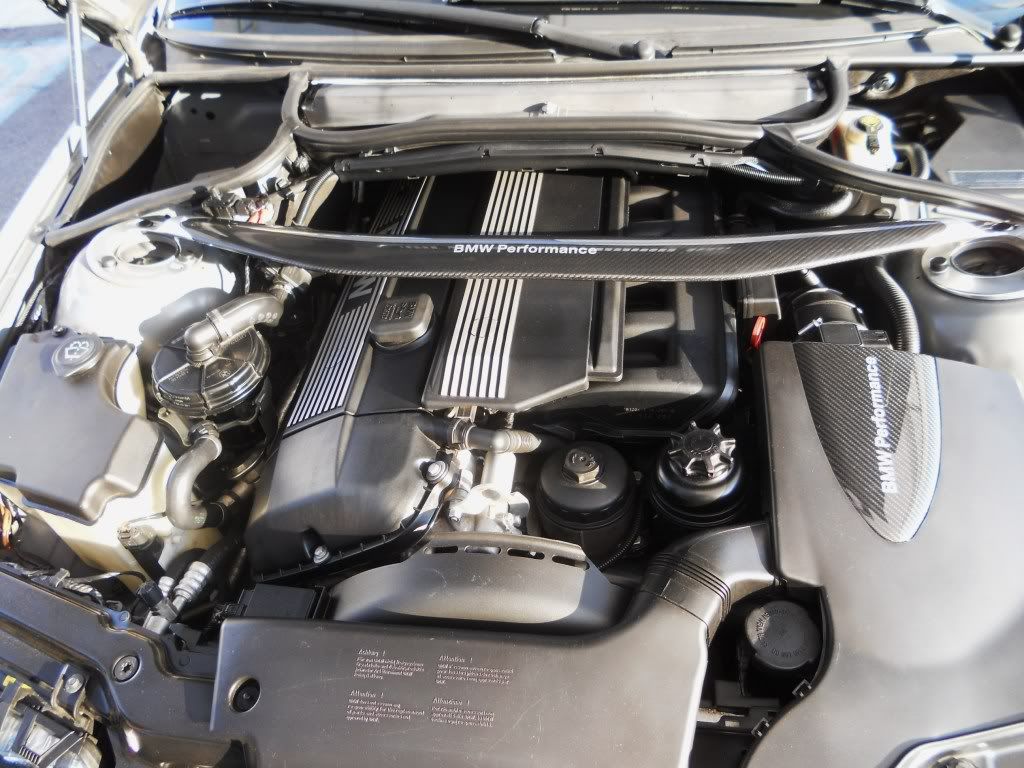 I just want something solid and a bit louder..