With spring around the corner, my thoughts have turned to getting the S4 ready for the season. I need to repaint the front bumper anyway, so I'm thinking of doing the "RS4 mod". You take out the centre bar in the lower 3 grilles, and replace the factory mesh with RS4 or similar mesh.
Illustrations:
Stock first for reference: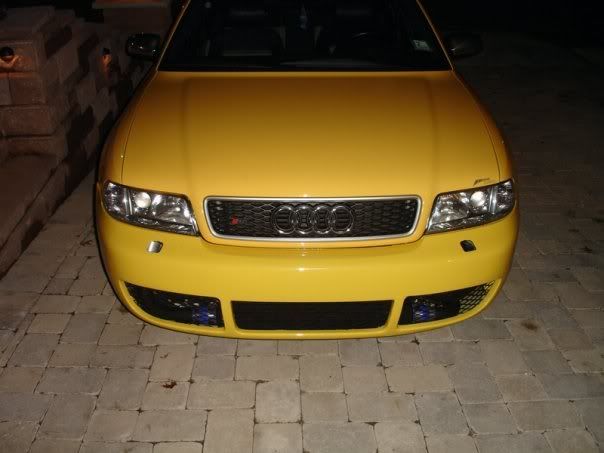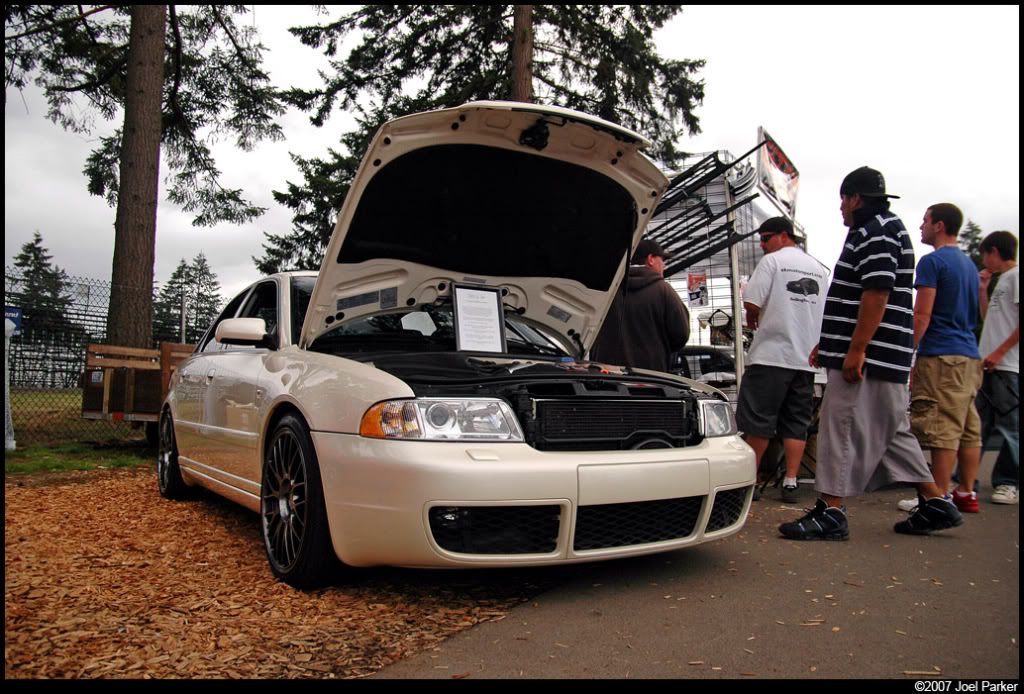 This last one is a great pic, because I plan on doing the roof black, and I have some chrome mirrors that might find their way on too. I like the bumper look, it's subtle yet makes a big difference by making the front lines look less choppy. What do you guys think?