... but Gregosh had one of the best top dogs of all time.
I met Gregosh yesterday to ensure progress was made. When I arrived I was happy to see Greg was already wearing gloves, and holding car parts! Upon closer inspection, I realized that the car is literally at least 90% complete... so close.
His tape player helped to set the tone of the day: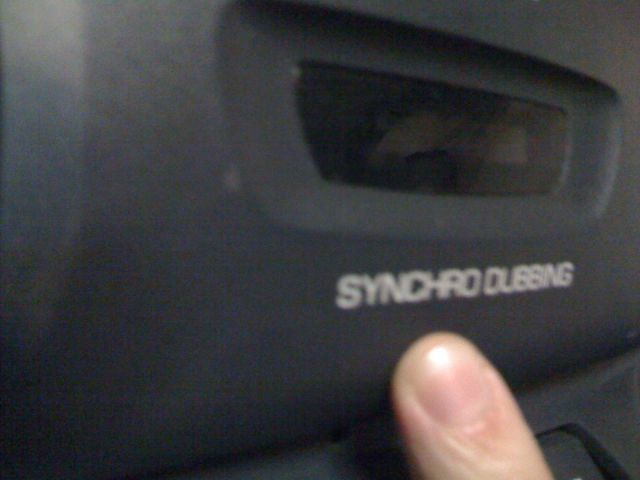 I got to work precision fitting a couple interior trim pieces, and removing the last of those legendary M3 mirrors to replace it with something more traditional. Meanwhile, Greg finished buttoning up the front suspension.
At this point we primed the engine to make sure the bone dry internals had some oil on them and started up the 50,000km motor. It lives! Here's photo proof, you can see Greg taping a 4 year old 10 day temp permit to the inside of the windshield.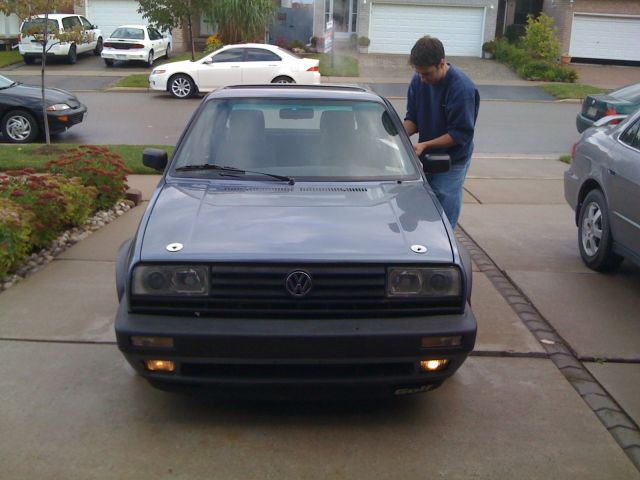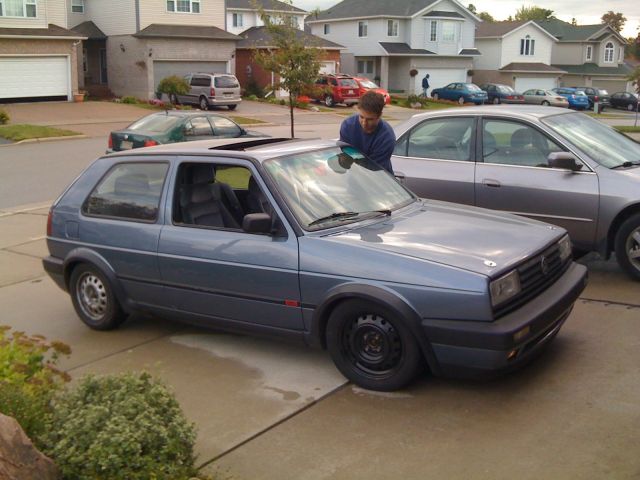 Yes folks, the car was moving under its own power on public roads.
I knew you would call photoshop... so here's further evidence:
http://www.youtube.com/watch?v=HLPz8T5JxHY
After coming back, and allowing Greg's adrenaline surging body to dilute a bit, he was inspired to wash off the years of garage dust. This is big.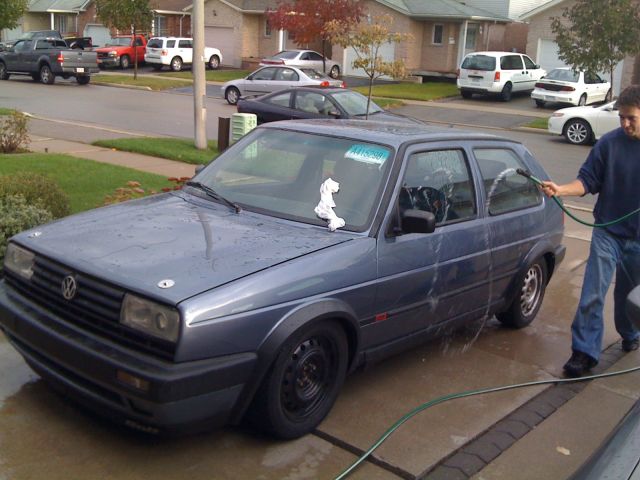 Car looks pretty damn complete, no? About 3 more of these, and a ride height tweak I'd say.
They are gorgeous... the finish on the centres is stunning, glass smooth clearcoat.
As you can see there is a light at the tunnel. This was a very inspiring afternoon! And delicious, thanks again for the Polish BBQ